We have the experience providing lower rates in any deregulated market throughout North America for both commercial and residential customers.  We don't sell energy, we help you buy it smarter, cheaper and easier!
Headquartered in Texas, we have relationships with all major Retail Energy Providers (REP) also known as Suppliers, which allows us to quickly survey the entire market, initiate a bidding war, and help you get the best price available.
For more than a decade, we've been building a network of relationships with providers in all the deregulated states (a rarity in the industry).  Our professional energy consultants are also available to you if you have questions.  Whether you have questions about shopping for electricity for your home, or if you have 1,000,000 square feet of warehouse or commercial property that you need to be powered at a reasonable rate — contact one of our consultants at (833) 4MY-RATE, Monday through Friday.
Our consultants will answer your questions and go to bat for you to try to get you the best plan, pricing, and terms possible.  MORE ABOUT TruPowur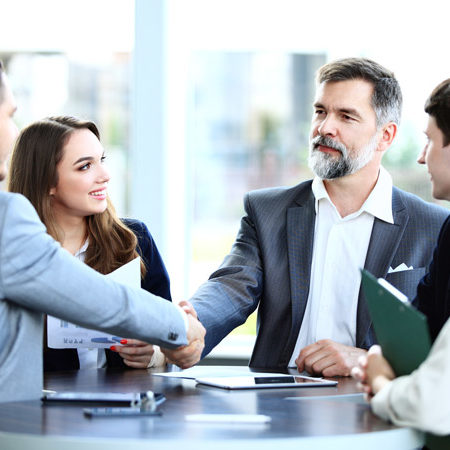 On January 1, 2002, the Texas State Legislature decided to deregulate the electricity industry and open up the supply of electricity to competition. But as someone with a home or business in the state of Texas — what does this mean for you? And why, after living for so long with a regulated energy market, did this change come about?
Prior to 1975, cities within the state of Texas were responsible for regulating their electric utility service and rates.  Then, in 1975, The Texas Legislature enacted the Public Utility Regulatory Act (PURA). The purpose of this act was to give more power to the state over-regulating some aspects of the rates and service of its electric utilities. However, this act remained quite limited as it still allowed Texas cities to continue to control their rates.
Around the same time, electric utilities started to integrate themselves within every step of the electricity process — from customer service to generation. It seemed that the utilities had started to monopolize the market, despite PURA and city efforts to maintain fair and reasonable rates.
Natural gas deregulation has a lengthy history that dates back to the 19th century. Starting from the mid-1800s, coal was the dominant source from which natural gas was derived. Local governments initially classified natural gas under the distribution industry due to its effect on the market and naturally lean towards a monopoly.
Eventually, it was decided that one company with a single distribution network was cheaper than two companies with multiple distribution networks. However, local governments once again stepped in and determined that the solution was to regulate the rates the monopolies charged and come up with regulations to prevent those businesses from taking advantage of their power.
In the early 1980s, there was a large shift in the number of customers switching from natural gas to other energies. The federal government made an attempt to better manage the natural gas market. They set maximum and minimum transportation rates, which opened up the market to competition. This meant that in order to remain an inexpensive option for customers, pipelines were able to offer lower rates.
Tru (true /tro͞o/)
adjective
1. accurate or exact.
2. in accordance with fact or reality.
Powur (pow·er /ˈpou(ə)r)
verb
1. supply (a device) with mechanical or electrical energy.
noun
2. the ability to do something or act in a particular way, especially as a quality.